A lot of teachers are planning on having a sale on
Teachers Pay Teachers
this Wednesday to celebrate Leap Year Day! Of course, I'm one of them! Those participating are putting their items on sale for as much as 20%. Mine is at 20%, of course! If you attach the code L2P9Y, that will bring the total off to 28%! That's quite a savings for some great stuff!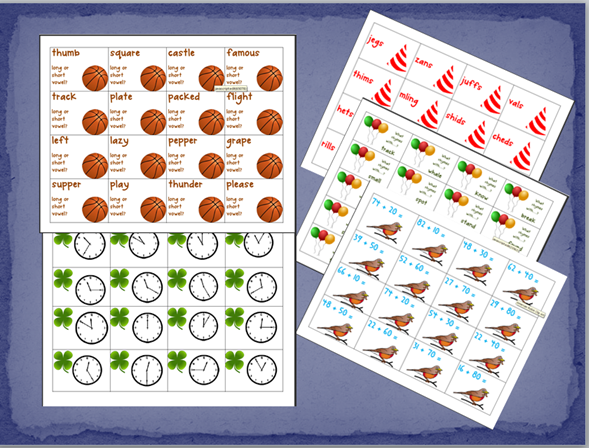 I thought I'd share my most recent additions: these are my
March Flexible Game Cards
. There are five sets to for the kids to practice these skills: short and long vowels, time to five minutes, mental math (addition and subtraction), reading nonsense words, and rhyming words. They have these March themes: Read Across America Day, St, Patrick's Day, First Day of Spring, March Madness, and Birthday/ Celebration. These were designed to go with the
March Flexible Game Boards
, but they can stand on their own as well. The game boards can be used to practice any skill.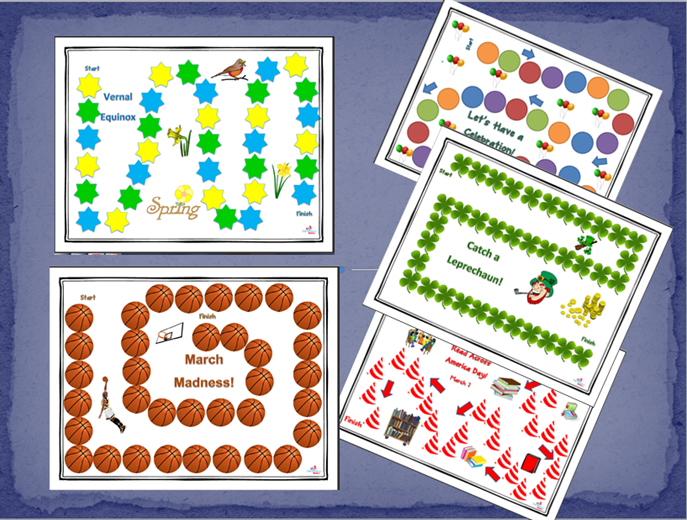 Of course, there are plenty of freebies on my site as well!
Looking for something else? There's a linky party over on
Oh Boy Fourth Grade
with loads of teacher stores to explore! It wouldn't be a bad idea to go and start putting things on your wish list so that on Wednesday you'll be ready to grab your savings. Don't forget the code: L2P9Y!