Teeny Tiny Teacher
and Hadar at
Miss Kindergarten
are having an 11 in 11 linky party! Yes, this is my third linky party in 2 days, but heck, it's fun stuff, and it's a great opportunity to reflect and grow. Plus, did I mention it was fun?
11. Favorite movie you watched:
I almost never go to the movies, but I've been to two movies this year.
Harry Potter and the Deathly Hallows Part 2
and
My Week With Marilyn
. I honestly can't decide: one is from a classic book, the other is about a classic actress. One is fantasy, one is fact. Good stuff, each in its own genre.


10. Favorite TV series: That would have to be Glee! I admit, I'm a Gleek. I love song and dance, and I'm a big fan of musical theatre, so, Glee is my honest answer.

9. Favorite restaurant: This is a tough one, since I love going out to eat, and love most foods. My favorite restaurant a year ago would have been easy, but that restaurant changed hands, and is no longer my favorite restaurant. I guess I'd have to say... Not Your Average Joe's. It's primarily a Massachusetts restaurant, and it's got a lot of comfort foods mixed with healthy and modern twists. Fun stuff!
8. Favorite new thing you tried: Well, this would most definitely have to be blogging! It's right up there with Pinterest and Twitter!
7. Favorite gift you got:
Another dilemna. It's either tickets to
Late Night Catechism
, or the hoodie sweatshirt from
Suffolk University
. Of course, these gifts were from my 2 favorite people, which might have something to do with it. These are the people who know me the best, which also might have something to do with it.
Late Night Catechism
is from my boyfriend, who returned from my past a couple of years ago... we had gone to Catholic school together from Kindergarten - 6th grade. The hoodie sweatshirt was from my daughter.
6. Favorite thing you pinned
:
Again, we have a tie. It's between
Smile Breaks
which is a Power Point of cute pictures that will get the kids to smile, and directions to
Make Your Own Lottery Tickets.
5. Favorite blog post
: This one is easy! It's
Speaking of Heroes.
It's a very personal one, where my old hometown dedicated a street and named it after my father, who was football coach and athletic director in that town for many years.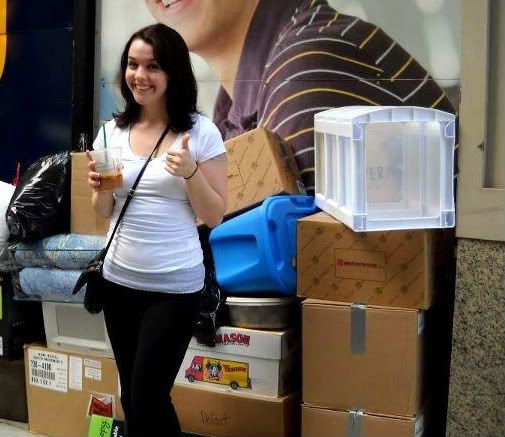 4. Best accomplishment:
Without a doubt, my best accomplishment is my amazing daughter. I'll bet you were thinking I was going to say my blog... or at least my career? Not even close seconds.
3. Favorite picture: Why do I have trouble making decisions? It's between these two. (again, my two favorite people!) The one with my guy was last year on New Year's Eve. The one with my daughter was us goofing around during prom picture time.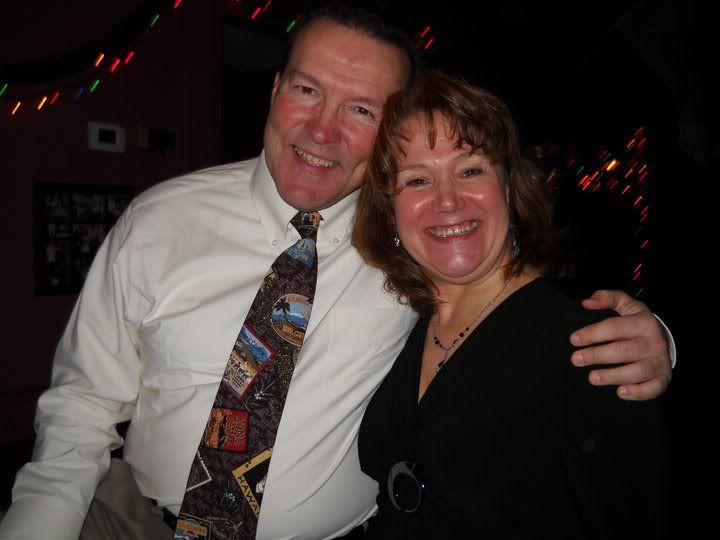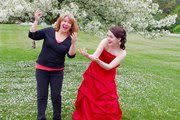 2. Favorite memory: This would be a series of memories. My daughter and I spent many years doing shows together at the Amesbury Playhouse. The people we worked with, the characters we played, the story lines we portrayed, all these are fantastic memories. Here we are together in Nunsense.
1. Goal for 2012: Between looking out for my health and continuing the career I love so much, as well as maintaining the wonderful relationships I have, there's not much time for much else... but I do have a goal for 2012: to increase viewship of my blog and sharing ideas, and develop my knowledge particularly in the area of brain based learning.
Sally