As usual, I'm running behind in my Daily 5 Book Study. Most teachers are reading Chapter 4 at this point, where I finally finished Chapter 3! Well, I'm not going to catch any worms, but I do see one advantage in tagging behind... most teachers have already linked up and I get to see what they had to say, too!
Many thanks to the bloggers who are hosting Chapter 3: Jana of
Thinking Out Loud
and Melissa of
Mrs. Freshwater's Class
!
Chapter 3 gets us going into the routines needed for launching Daily 5. These are the key concepts:
The Gathering Place

Good Fit Books

Setting Up Book Boxes

Anchor Charts

Short Intervals of Repeated Practice

Signals and Check in Procedures

Correct/ Incorrect Model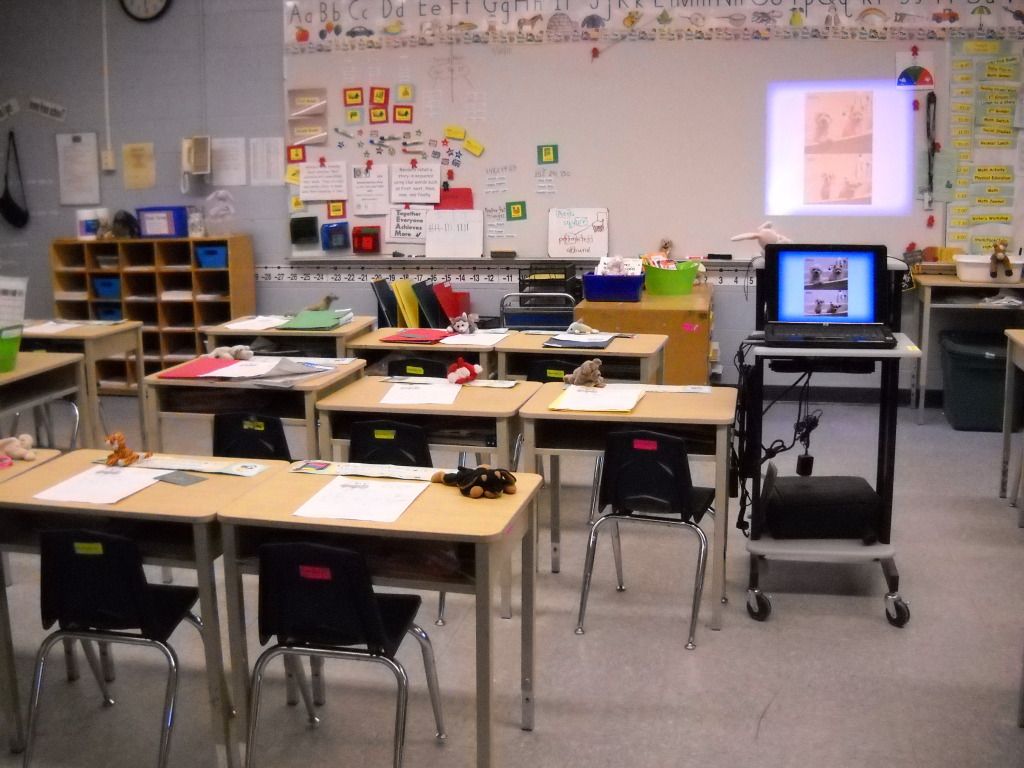 The Gathering Place:
I typically swap between two different gathering places, depending on the needs at the time. I have the children gather at their desks if they are going to do any writing or if I'm going to use the projector for something. I have the children gather on the mat if I need them physically closer to me, or if they need to get up and move. The mat is where I usually read to the children, and if we're having a group share, this is the place to do it. (Hard to believe, but I don't have a picture of my mat! I'll be sure to get one in the fall!)
Good Fit Books:
My school district uses the term "Just Right Book". I like the "I Pick" because it emphasizes understanding and interest, not just knowing the words. This is something I emphasize, and like to give lots of examples of types of books so the children know what is out there. (I love to tempt their taste buds on books. It's probably the only thing I could sell, kids' books!)
Setting up Book Boxes:
I've used book bags in the past. (Extra large zip locks, they work fine!) They go through a lot of wear, since they "live" in the children's desks. After seeing what some of the other teachers have, I'd love to get nicer book boxes that I could leave on a shelf. I think that would make things easier if I needed to check their books or if I promised someone a book when I was done with it. I've used cereal boxes in the past, but I have to be so careful: I often get the "peanut allergy" kid, and that means no cereal boxes allowed! I'd rather have my kids safe and healthy! I'll have to keep checking the dollar store!
Anchor Charts:
I've typically put all our class thinking on a whiteboard, then kept that around for a while. I love the anchor charts, and I've seen so many fantastic anchor charts on Pinterest! I don't have a whole lot of wall space, so I'll be looking for alternatives!
Short Intervals of Repeated Practice:
This fits right in with everything I've learned about how the brain learns! Now I'm interested on reading more about Michael Grinder's work on memory systems and muscle memory. I've always noticed children learn better in several short spurts rather than one long session.
Signals and Check in Procedures:
As a fan of
Whole Brain Teaching
, I use the
Class-Yes
signal. (Be sure to check out the Whole Brain Teaching link, or
this link
, where I blogged about how effective it is!) We have a lot of fun with that! I like the thumbs up/ sideways signal for self reflection. In Whole Brain Teaching, we use a similar idea... QT, which stands for Quick Test.
Correct/ Incorrect Model:
I've used correct/ incorrect modeling for years, and I've found it to be very effective. Children do love to watch the teacher model the incorrect way to do things... it;s always good for a laugh, and we all know that humor does help that memory! This is something that needs to be revisited frequently through the year, not just for Daily 5, but all the procedures of the classroom.
I've got to admit, Chapter 3 has been my favorite chapter so far, especially since it gets right into the "nitty gritty" of what we do as teachers. Although many of these techniques are things I've been doing for years, there are lots of nice little details I'm aching to try. One example is the "shoe" analogy of the "good fit books". I'm going to have to borrow some huge shoes, since my own shoes are hardly bigger than the student's shoes! (I have size 6 shoes... and tiny hands, too. The kids are amazed when their hands are as big as the teacher's!)
Now be sure to see what other teachers had to say about Chapter 3!